Harry's on the Green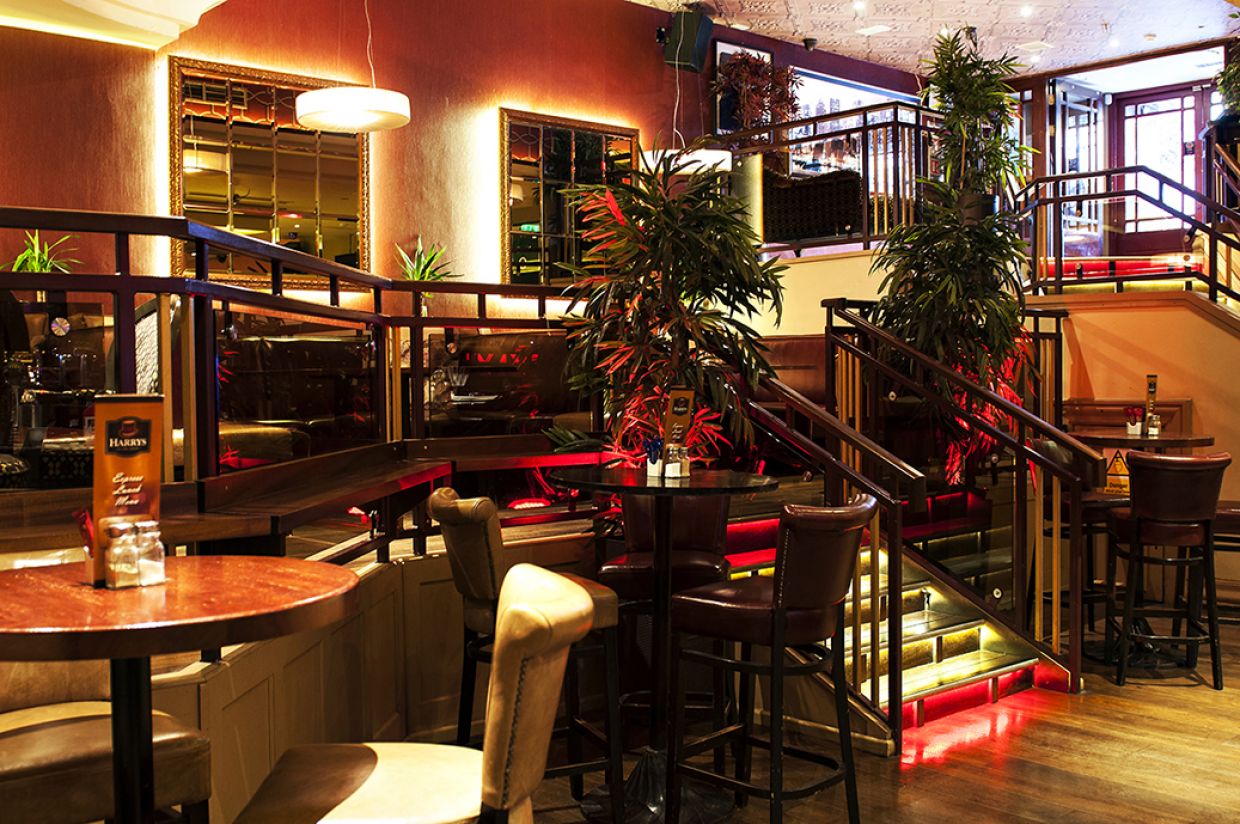 About Property:
Inspired by below street level New York style bars, Harrys on the Green today creates an environment in which "to see and be seen." The elaborate bars and discreet lounge areas make for a classic and convivial ambience. By late afternoon/evening the mood shifts to more of a party atmosphere offering inspired sharing platters as well as our full menu along with artful cocktails concocted by our experienced mixologists.
Detail about Property:
– We offer premier cocktails, friendly and efficient service in a relaxed, comfortable yet very plush environment situated on a very popular street in Dublin, 100 metres from the Gaiety Theatre. – We do really good cocktail master classes (best in Ireland). Just to explain in Harry's on the Green we do a really good cocktail master class where one or two(depending on the size of the group) of our mixologists will teach the customer what all the different equipment we use is for and explain how to make some of our cocktails while they make them. These classes are really fun and go down well in any type of group be it corporate or social. OR – If you were interested we can combine the 2 cocktail master class and 2 course dinner for €45 pp, OR a 3 cocktail master class and 3 course dinner for €55 pp. these are really popular and are a great price. Please choose your food from our Master Class Set Menu for this deal.
:  600
:  City centre, parking garage upstairs/street parking only
Catering facilities/Area for people to eat
Lunch menu, full a la carte menu, early bird/pre-theatre menu and platters and various set menus.
20% off food and 1 comp coffee/tea each and €4 glasses of bubbly